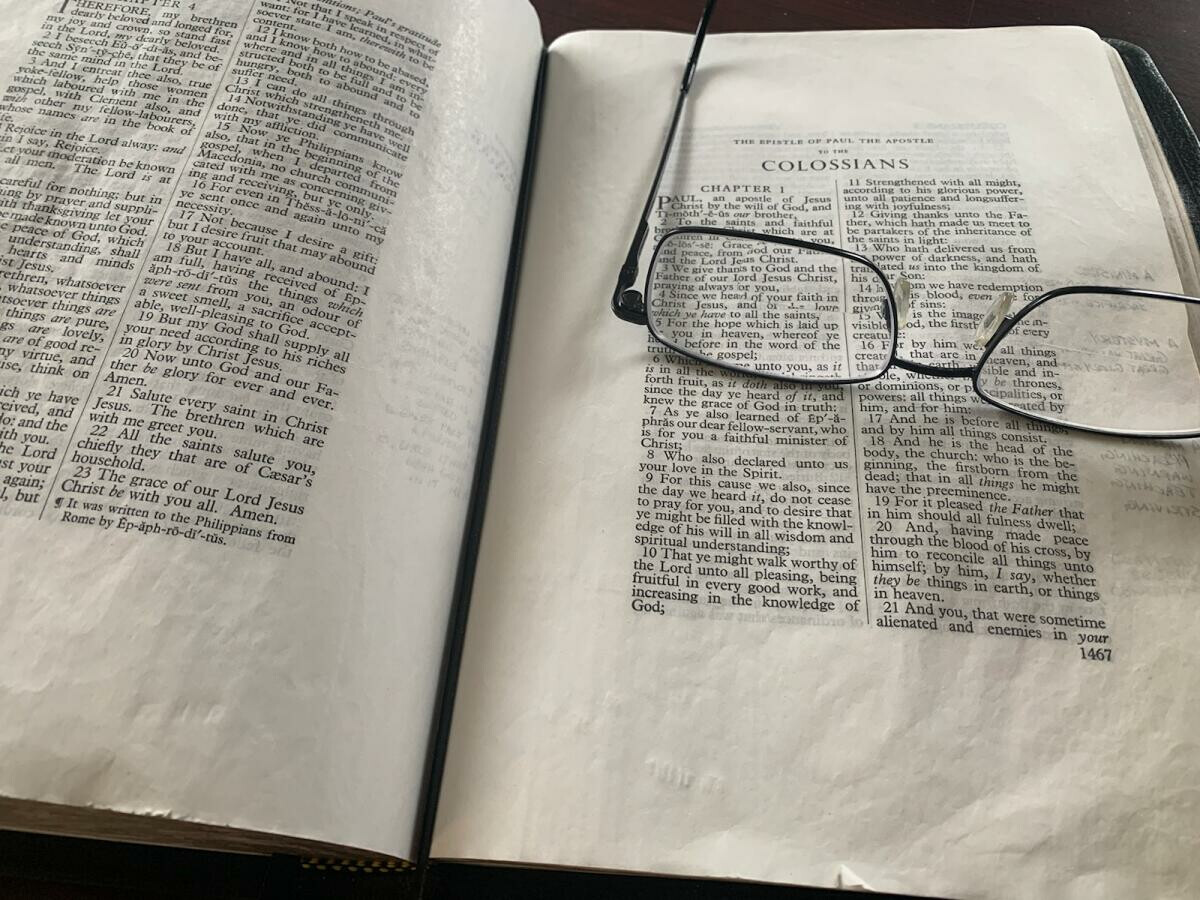 The Importance of God's Word
By Greg Hauser
God's word is one of the most important tools we have. It guides us through our daily lives. It informs us on the decisions we make. It directs us in how we should conduct our lives as Christians. It even shows us how to speak to and care for others. It is an integral and important part of who we are.
The Word of God tells us repeatedly that we should be in it daily. Joshua 1:8 This book of the law shall not depart out of thy mouth; but thou shalt meditate therein day and night, that thou mayest observe to do according to all that is written therein: for then thou shalt make thy way prosperous, and then thou shalt have good success. and Psalm 1:2 But his delight is in the law of the LORD; And in his law doth he meditate day and night. are a couple verses that tell us this. Being in the Word of God daily helps us to grow closer to God. It helps to direct our daily lives. I know personally, it helps me to better allow Him to be seen through me. There is no denying that being a better Christian starts with being in the Word of God every day.
There is another important action we should take with God's Word, however. One that I feel gets overlooked a little bit easier. At least I know it is an area of my life that needs improving. It is an aspect of God's word that helps with something that Evangelist Shane Kollmeyer challenged us on, and that was having a Bible reason for everything. It is a lot easier to have a Bible reason for everything if you are memorizing the scriptures.
Psalm 119:11 tells us Thy word have I hid in mine heart, That I might not sin against thee. Imagine having a Bible verse ready to go for any situation or need. Now some can be very easy, such as Proverbs 3:5-6 or Romans 8:28 or Phillipians 4:13. These are verses I use everyday to help get through the daily trials, but I still struggle. Imagine sending soldiers into battle with a gun, and only a handful of bullets. That is us walking about in the world with only a minimal amount of scripture memorized. There is a need to have more verses readily available, to use to combat the devil, and the Bible tells us so.
I look to the example of Jesus in Luke 4:3-13. And the devil said unto him, If thou be the Son of God, command this stone that it be made bread. And Jesus answered him, saying, It is written, That man shall not live by bread alone, but by every word of God. And the devil, taking him up into an high mountain, shewed unto him all the kingdoms of the world in a moment of time. And the devil said unto him, All this power will I give thee, and the glory of them: for that is delivered unto me; and to whomsoever I will I give it. If thou therefore wilt worship me, all shall be thine. And Jesus answered and said unto him, Get thee behind me, Satan: for it is written, Thou shalt worship the Lord thy God, and him only shalt thou serve. And he brought him to Jerusalem, and set him on a pinnacle of the temple, and said unto him, If thou be the Son of God, cast thyself down from hence: for it is written, He shall give his angels charge over thee, to keep thee: And in their hands they shall bear thee up, lest at any time thou dash thy foot against a stone. And Jesus answering said unto him, It is said, Thou shalt not tempt the Lord thy God. And when the devil had ended all the temptation, he departed from him for a season. "It is written", "it is written", and "it is said". Jesus rebuked the devil 3 times. Not with His power, but with scripture. We need to take Jesus' example, and memorize the scripture, and use it in our daily lives. Not just to have a Bible reason for everything we do, but also so we can rebuke the devil and his lies and temptations.